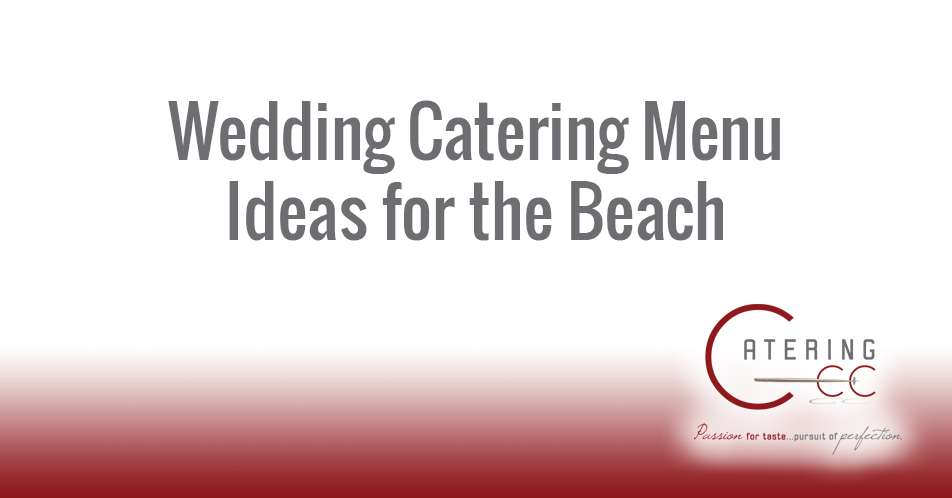 All along the coast of Florida, beach weddings are extremely popular and well sought after by many couples that are ready to say "I do." With the vast ocean in the background along with the natural feeling of relaxation one gets when their feet hit the sand, few locations beat the beach. Now planning a beach wedding can be difficult. After all, you've got all the people on the guest list and bridal party to cater to!
Preparation for Your Beach Wedding Event
Finding a wedding coordinator who is familiar with the beachscapes in your area
Planning the walk down the aisle during an appropriate time of day when the sun isn't too hot, especially in South Florida where the sun is very unforgiving
Finding lightweight attire for the bride, the groom, and their bridal party
Having a backup plan in case Mother Nature isn't willing to cooperate
Now, once you find a wedding coordinator that you confidently feel will get the job done; you can start thinking about the more fun details like the FOOD. Ah yes, the food for the reception. At Catering CC, we know all about the best dishes to put together that will enhance the Florida atmosphere. With catering a wedding reception, it all depends on what the bride and groom want the overall flavor theme to be. If they want something Caribbean, then fresh seafood and some amazingly prepared jerk chicken are in order. However, it's important to remember that food does spoil, and the last thing you want to eat something that's been sitting in the sun for far too long.
Tips for Planning a Florida Wedding Menu
BEVERAGES AND DRINKS
For the drink menu, you can either keep it simple with well-crafted beers and wines, or you can stick with the tropical theme and add some vodka that have a hint of citrus flavor. If you're going to have hard liquor and spirits, keep a few bottles of the standards that the grandparents and parents will like, because grandma may not necessarily want a Pina Colada, but she'd probably enjoy a watered down scotch on the rocks.
APPETIZERS AND STARTERS
Keep the appetizers light for a beach wedding, and throw in a salad option as well because they're very refreshing in an unforgiving heat. Many beach wedding receptions will feature simple seafood appetizers like mini crab cakes, crab stuffed mushrooms, iced oysters, sushi, shrimp cocktail etc.
ENTRÉE
Now, for the entrees, it's up to the bride and groom to choose a few dish selections for their guests, regardless of whether it's served buffet style or tableside. You can stick with the seafood theme, or you can switch it up with a red meat like filet minion, or some Jamaican jerk meat to give the pallet a different taste.
Finally comes the dessert, and that's going to be the wedding cake. However, we want to note that for Florida weddings, we suggest that the couple select fondant rather than buttercream because with the heat outside, the fondant will hold up better.
If you're in need of a wedding catering company that is experienced with planning Florida themed dinner menus, contact us at Catering CC. We can answer any questions you have with scheduling, our services that are included, and what you'll need to provide.