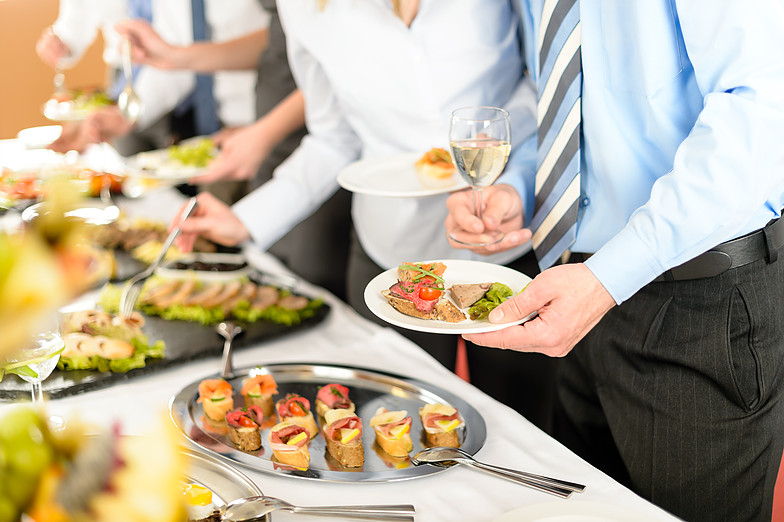 When facing the sometimes daunting task of being a do it yourself host, there are certain tasks that are best left to the professionals. Whether you are having a corporate event, birthday party, BBQ or wedding in the Palm beach area, we are the ones to trust with your drop off catering service. Drop off catering is the perfect solution for a DIY host. As a host, you still have the creativity and freedom to give your event your own special touch.
Between the decorations, entertainment and guests, you have a lot of your hands. Our drop off catering service allows you to select what you would like to serve your guests but takes the delivery and set-up process off your plate. We have a wide range of food selections and we make sure to always have beautiful presentation that is sure to impress your guests. Catering CC will provide you with all the necessary utensils to make sure that your guests are able to access food easily. In addition to our drop off catering, you can also request servers if you feel that is appropriate for your event.
When throwing a party or event, food is one of the most important aspects and can really make or break an event. As a DIY host, you know that details matter and while you are busy preparing for your next event, let us help you by bringing the food to your door. We also realize that many DIY hosts want the flexibility to determine exactly what kind of food they are serving. We can work with you to come up with the appropriate items to serve keeping allergies in mind while not sacrificing creativity. Corporate events are often restricted to the venue you are given. You may be busy preparing important documents for clients and making sure all business ends are covered. Our drop off catering service make it easy to host in any size or type of venue. We will make sure it is set up in the best possible way and that you can focus on all the other important factors that come along with a corporate, work related event. Catering CC is here for all of your party and event needs. You can rest assured knowing you are in good hands and that your drop off catering will be nothing short of perfection.