What good is a catering company that merely provides dishes but doesn't provide you with the necessary and definitive experience of the overall event and setting? Plainly, it's sub par at best and underwhelming at worst. Premiere catering companies know and take pride in their ability to not only take the reigns in the food department but provide elite services that will help ensure the best party possible.
Here at Catering CC, we specialize in many different catering services that include other aspects and details of throwing a great party.
Services We Provide
Day-of planning
Décor/flowers.
Professionally trained and courteous wait staff
Other party necessities like tables, chairs, and linen
Our entire staff make it their mission to provide you and your guests with whatever you may need during the event. If you require specific event rentals such as chairs or linens, we also have that as an option. We are full service and take a tremendous amount of pride in this fact.
Reputation And Ability Matters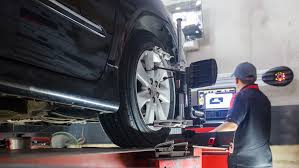 Don't settle for some second rate, second tiered catering company that isn't well known and positively lauded. We have experience, and we know just what we're doing, not only that but you can be rest assured that the full-service options that come with our expertise will provide quite the experience for all of your guests. There's no need for you to worry about glasses and plates and chairs. We have all the necessary items and elements required to ensure your party is seamless and enjoyable.
All Inclusive Perks
There is so much more to the catering experience than the food. While we do specialize in classic cuisine that you and your guests will delight in, we also are interested in providing you with the full all-inclusive experience. There's no need for you to worry yourself over every single detail of your party.
Allow Catering CC take a load off of your shoulders and put peace in your mind. Let us do most of the work while you delight in the pleasantries of the moment.