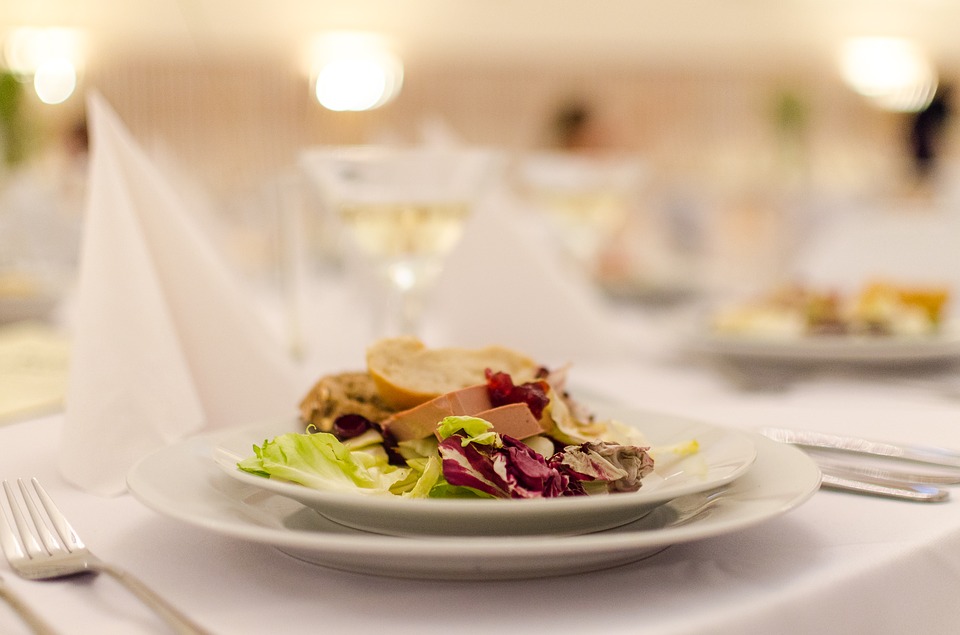 You've been planning your wedding since you were little and you want every detail to be perfect. That obviously includes the food, as, don't lie, that's usually your favorite part of other people's weddings. Food can make or break the aesthetic and experience enjoyed at a wedding, so it's natural to want to kill it and subsequently, put a lot of pressure on yourself. But while deciding upon the menu for your wedding can be a huge source of stress, it doesn't have to be. Read on to discover tips and tricks for beginning to plan what food you want your guests (and you, don't forget to eat!) to enjoy.
First you need to decide how you want the layout of your food to be achieved. Do you want a fancy sit-down dinner? A buffet with selections for everyone? A chic cocktail party? Or maybe a casual barbeque for lovers of the outdoors? Whatever your style, make sure you decide upon the theme right away as it will inevitably affect the food you end up selecting.
Next, consider restraints. These include: budget, number of guests and dietary restrictions. It's very important to figure out the budget, because invariably it will have an influence upon the offerings you have, but by no means is it a make or break. After you have decided upon a budget you feel comfortable with, calculate the number of guests (hopefully you already have that figured out by now!). The number will affect menu cost and also what layout you might want to choose. If you have a large amount of guests, it will be more expensive and perhaps logistically difficult to have a several course sit-down dinner, but it's totally doable and up to the aesthetic you wish to create. Lastly, consider dietary restrictions and think about what will be most pleasing for the majority of your guests. Don't put foods on your menu that are common allergies (shellfish, peanuts, etc) and choose a selection that has mass appeal- maybe forego the exotic animals or offerings that could give your guests food poisoning (hold off on the beef tartar, for now).
Choosing a caterer is perhaps the most crucial part of the entire menu-planning process. If you live in the South Florida area, Catering CC can help relieve the stress that accompanies coordinating with a caterer. We have a vast selection of menu options, including: themed buffets, barbeque packages, hors d'oeuvres offerings, station and display options and more. These options entail a large amount of choices from which you can select the food of your dreams. We offer trendy and delicious delicacies and always value your input.
When it comes down to choosing the exact appetizers, entrees, desserts and more, consider caterers' picks for the best wedding food. Weddingchannel.com recently conducted a poll in which they asked caterers from around the country which wedding food options were the most pleasing. Here were the results: intermezzos, guest bars, french food, Caribbean cuisine, stations with such options as macaroni and cheese, mashed potatoes and salad, desserts that incorporate the heritage of the bride or groom and savory cupcakes.