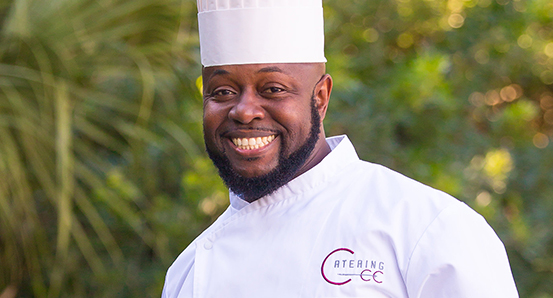 For most Americans, Thanksgiving is all about tradition. Serving the traditional dishes like turkey, mashed potatoes, green beans, and corn is a staple for many families, but sometimes people want to switch things up a bit. There's no reason why you can't make Thanksgiving feel traditional while serving up some variations of the meal. Keeping the traditional Thanksgiving side dishes and foregoing the turkey is a subtle way you can add a little change to your Thanksgiving meal this year.
Chicken
Serving a roasted whole chicken is a good alternative for families that are on the smaller side. At Catering CC, the chicken we're serving up for Thanksgiving is garlic rubbed and seasoned with thyme, caramelized onions and a touch of homemade broth. This is not your everyday chicken!
Beef Pot Roast
We like to call our version of this "like butta". This tender dish will have your mouth watering, especially when you discover all the flavors that Catering CC adds to make it "Floribbean Style". We slow braise a chuck roast until the meat is literally falling off the bone. The Floribbean spices add something new to Thanksgiving that will make this meal a memorable one.
Ham
Ham is pretty traditional for various holidays, so having it at Thanksgiving doesn't seem so off the mark. Catering CC's version of a Thanksgiving ham is honey baked, sliced, and drizzled in pineapple cider sauce. Delicious!
If you're in need of a relaxing, tasty Thanksgiving meal, consider having your holiday catered. Catering CC prepares drop off catering, so all you have to do is pick up your order and enjoy! Check out our Thanksgiving menu and order by November 21st. Happy Thanksgiving!