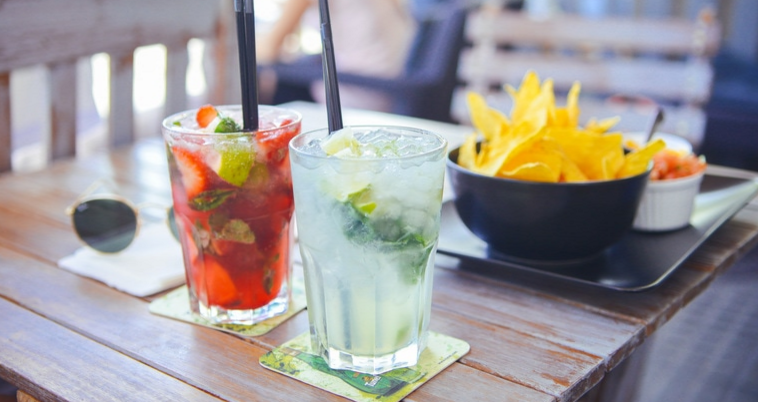 If you want to stand out this summer and throw the hottest party in South Florida,  hiring a caterer is the easiest way for your party guests to walk away talking about your soiree. It is time to switch up the menu by letting a professional cook for you and your guests. Here are some ways a caterer can make your summer party a memorable one.
Make Summer Fruits & Vegetables the Star of your Menu
 Having a fresh watermelon salad with feta, greens, and some mint offers a healthy delicious revamp to a classic Greek salad. Make sure cherries (cooked or raw) are added to your desserts, or dipping sauces for meets, or incorporated into your marinates, since they are in season and guaranteed to be sweet and flavorful. You could also used some cherries in your tablescape as centerpieces. Get a bag or red and yellow cherries and throw them in a glass bowl in the center of your table- this will add color to your tablescape, plus an additional snack for quests.
Get Grilling
 You could cook most of the food served to your guests on the grill, but do you really want to stand there and man that grill during your own event? You should get to enjoy the entire day/night and not be worried about cooking or serving. That is where we come in. Platters of ribs, skirt steaks, grilled chicken breasts accompanied with grilled summer vegetables will have your guests never wanting to leave. Grilling should not just stop at meats, throw slices of pineapple on the grill and add to any dessert. Caterers are well versed on experimenting with grills and different foods. Having a creative and different menu is a sure way to throw a memorable event.
Personalize your summer catered event
 A good caterer works with you to help create a menu and party that is personal and special. If chocolate is your thing, we can create a chocolate bar for you. If you have a special family recipe that makes an appearance at all your parties, make sure its known to add that dish to the menu. A good caterer will help you think of a theme for your party and cater the menu to that theme. Another great way to personalize a summer party is by creating a signature cocktail to offer your guests. If you are into strong spicy flavors, maybe a jalapeno infused tequila based cocktail is the right choice for you. If you are someone who is light and airy, a champagne based drink with fruit could be the perfect pass around. It's these kind of touches that make an event feel special and shows people you really put in the effort.
Brighten up your dishes
 Long summer nights and sunny summer days are looked forward to and enjoyed by all. Match the brightness of the season to your event. Add color to any and all dishes you serve at your event. Throwing fresh,  green herbs into your dishes not only brightens your dishes appearance but also its flavor. Spruce up your common cheese plate by thinly slicing red and green apples and adding them to the board. Cover your cheeses with dried fruits, including bright orange apricots, red dried cherries, beautifully dried pieces of yellow lemons. Make the centerpiece of your table sprigs of thyme, rosemary, and other fresh herbs. Get creative
There is so much you can do at your party during the summer months. Let Catering CC be the ones to help you wow your guests and take some of the burden of throwing a party off of you. Sit back and relax as we throw a summer party you and your guests will never forget.