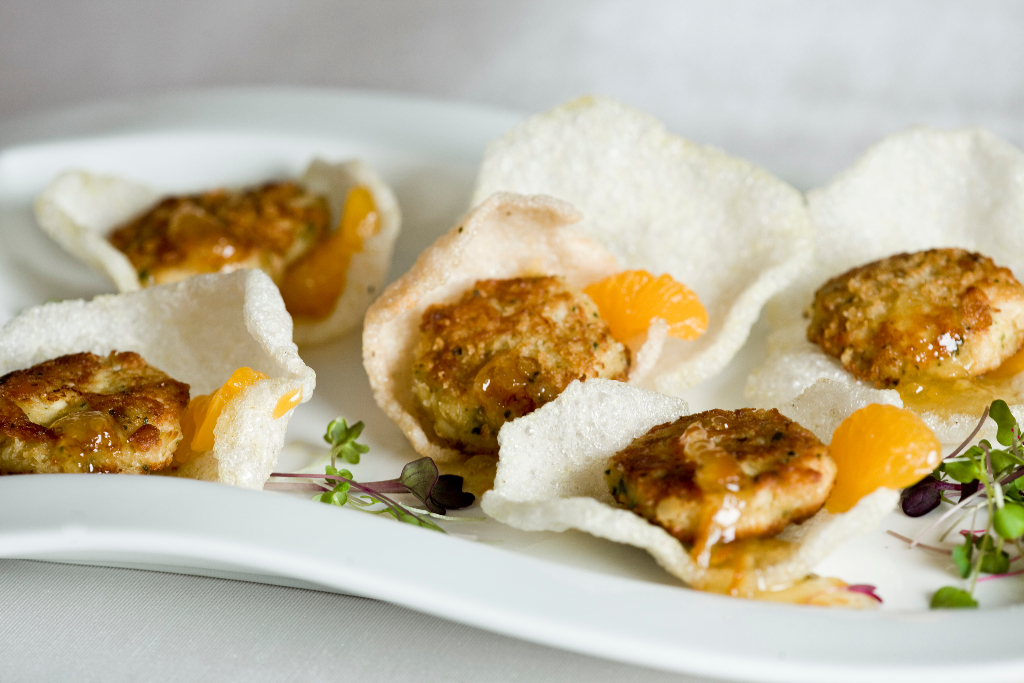 As a wedding caterer, you have to be in the know when it comes to foods that can capture the palate of your clients. As more and more couples are skipping the traditional theme route, this has given rise to wedding menu themes that are more fun and unique, without losing the essence of taste and flavor. It is thus important to equip yourself with knowledge on popular dishes that have the stamp of approval of certified foodies.
Referring to popular foodie dishes is also a great way to stay relevant as a wedding caterer. When you're up-to-date with your dishes, you help your clients create a wedding that is fresh and truly memorable not only for the couple but also for their guests.
Tacos. Hyper-regional cuisine like Mexico's tacos continues to trend on foodies' popular dishes lists, thanks to authentic, powerful flavors. Couples will find tacos a breath of fresh air when on the lookout for something convenient to eat yet rich in taste.
Polynesian food. Blame the Disney animated hit Moana for introducing foodies' palate to the new culinary discovery that is Polynesian food. Headlining this cuisine is Hawaiian Poke (pronounced poh-keh), which is raw fish salad that is marinated in lime, soy, and sesame. Trendy couples looking to make their wedding feast unique should definitely have this dish on the menu.
Seaweed. Vegetarians planning an all-veggie wedding feast should consider having sea vegetables a part of their menu. Foodies love the versatility of seaweed, which not only can be used as a salt substitute but can also add a briny tang to dishes. Japanese-inspired weddings will never go wrong when there are seaweed sheets to help them create that authentic sushi goodness.
Vegetable yogurts. Vegetable yogurts are quickly gaining momentum on the certified foodie's hit list. These yogurt-inspired dishes use vegetables blended with fruits to add flavor to the dish.
Perfume cocktails. How about making your clients' favorite scents a part of the wedding? Foodies are loving perfume-inspired cocktails, which are drinks concocted to match the smell of perfumes.