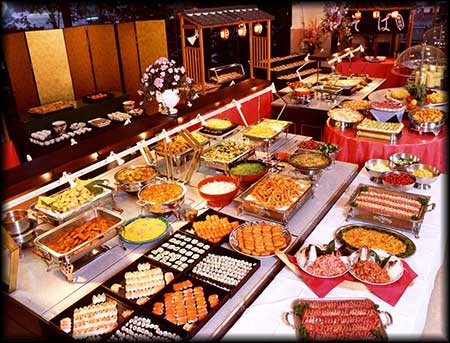 Organizing a corporate event can be incredibly stressful, and if you're one of the brave souls who has agreed to take on such a task, you shouldn't go it alone.  Planning for an office can be so much more work than planning for a small group of friends for several reasons, and each one makes a better case than the last for why you should hire the professional corporate caterers at Catering CC.
Crowd Control
An event for a company usually entails a lot more work than an event for family or friends, due largely to the sheer size difference.  There are a lot of employees to think about in a company, and food for all of them can be extremely expensive, especially if you try to do it yourself.  Mass amounts of food are difficult to keep warm, keep fresh, and keep replenished, but with an experienced caterer on your side, it can be hassle free.
Dietary Restrictions
More people means more dietary accommodations, and you don't want anyone to feel left out of the fun.  Whether there are members of your office that are vegetarians, choose a gluten-free diet, have Celiac disease, or are just plain picky, we have a veritable smorgasbord of possibilities for them to eat.  We have years of experience in listening to your needs and suggesting the right party packages for you, so don't worry about giving someone in the office an allergic reaction, or letting them go hungry.  Catering CC has a slew of choices for any diet.
Expectations
When planning for family and friends, stakes are fairly low.  However, at a corporate event, people expect a certain level of elegance, cohesion, and professionalism, and that includes for the food.  The food is the part of going to a corporate event that many people are looking forward to the most.  A delicious, free meal is something to celebrate,  and it should live up to their high expectations.
Hiring a professional catering company, especially for corporate events, is essential for hosting a successful and unforgettable affair.  Call Catering CC today for a consultation about catering your next corporate event.