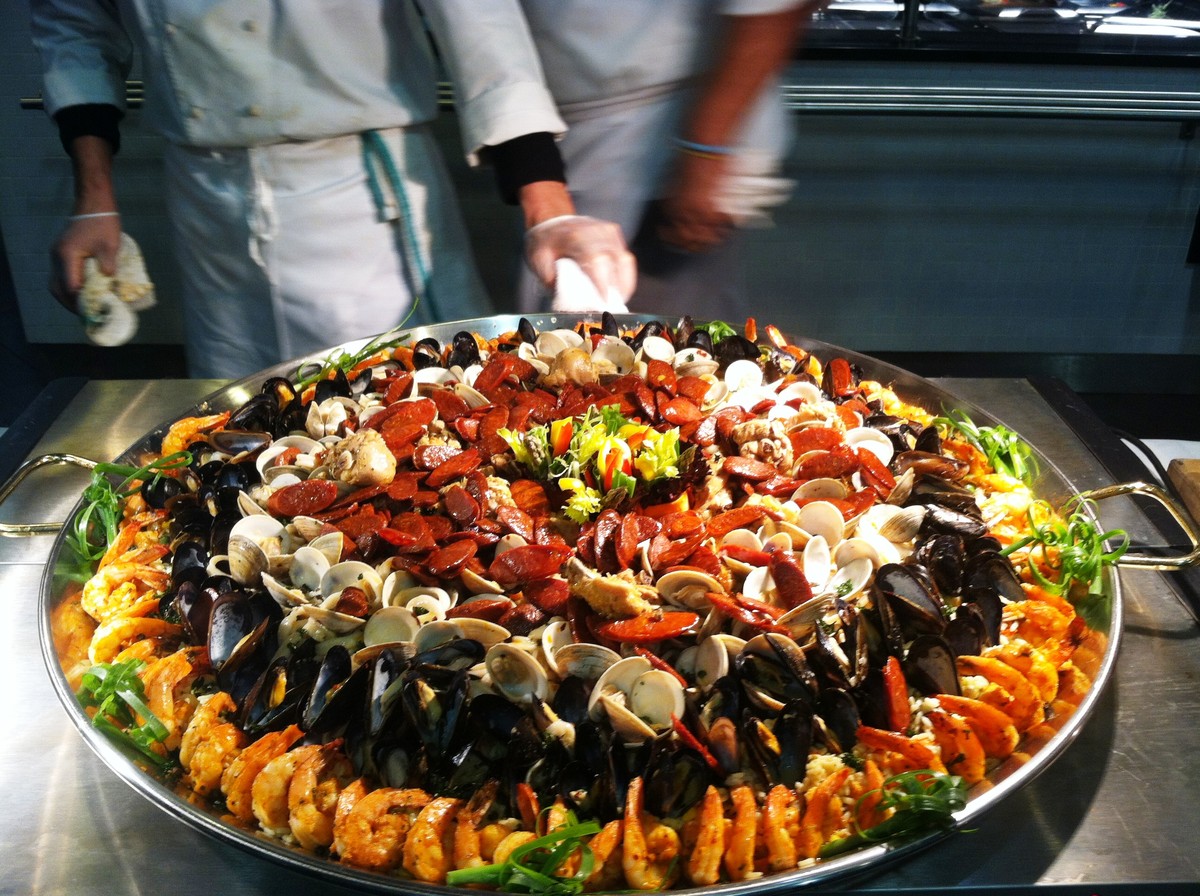 There is a lot that goes into planning a corporate party. Aside from the location and guests, there is also deciding the food of choice. Well cooked, professional catering is always guaranteed to put a smile on your employees' faces. Keeping that in mind, the only thing left to decide is what type of catering will suit the event? Here are some corporate party food ideas that can bring a unique level of enjoyment and appreciation to your hard-working employees.
Delectable Treats to unite everyone
Often times in a corporate environment, jobs, hierarchy, or areas of practice can unfortunately separate people. However, this kind of separation doesn't have to stay at this gathering. Break down the walls between your fellow team-members with delectable foods that everyone can enjoy in. A roundtable meal would certainly be a great way to bring everyone together, but another more casual way would be stations where you can grab finger foods and appetizers at will. Our Themed Buffets and Stations and Displays options work wonderfully to this extent. The Themed Buffets menu features Italian, Cuban, Luau, Southern, Seafood, Mexican, Caribbean, BBQ, Big Game, Mediterranean, Haitian, and Day Spa themed food. The Stations and Displays contain many tastes to choose from, including the fresh garden vegetables, shellfish, dips, sandwiches, assorted meats and custom desserts.
Show appreciation for your team
We all know that our employees work extremely hard for their jobs and for the benefits of the company. So imagine a corporate party as a special opportunity to show your employees how much you appreciate them. This is where high-end catering can be a great opportunity to treat your employees with special occasion foods that will make them feel like royalty. One of the best catering menus that we recommend is the Drop off Catering/Create Your Own Menu option, which works wonderfully with the various needs and requests of your employees (tastes, allergies, diets, etc.) This selection allows you to create a customized menu from multiple vegetables, meats, shellfish, fruit, desserts, and combinations between them. Here at Catering CC, we believe that the best corporate party food ideas should enhance the employees' enjoyment, while also reminding the team why they love to work with the company in the first place.