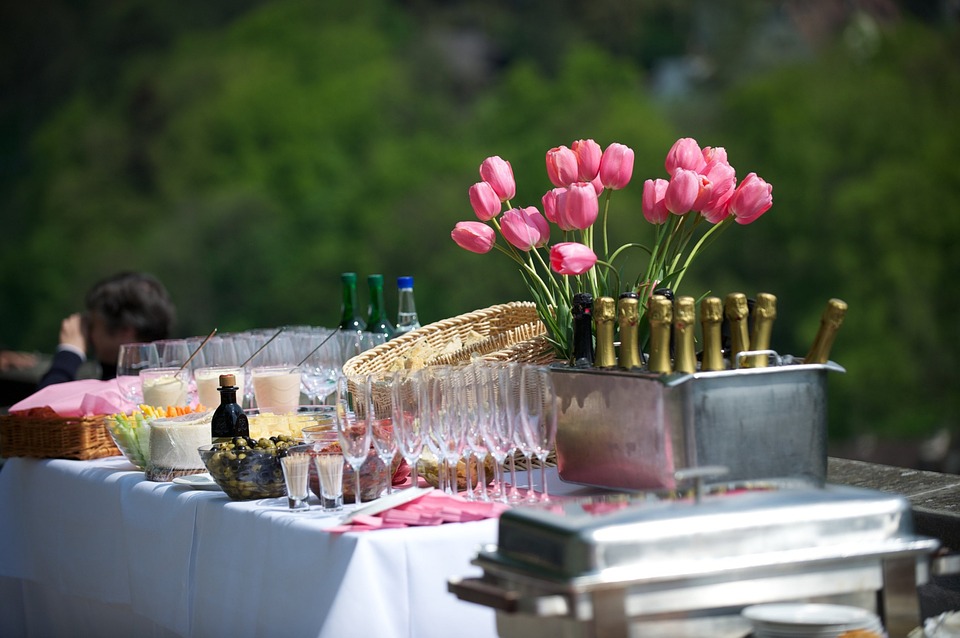 Catering is an important aspect of planning any event. A wedding and a business function, for example, require different types of event planning. Here are some of the key differences you can expect when planning an event.
Festive and Romantic Versus Networking and Mingling
A wedding is about celebration and romance whereas a business occasion is often just about networking and mingling. There is often no emotional attachment involved with a business occasion. Catering should reflect the mood and feelings of the occasion. A festive BBQ might be fun for a summer corporate retreat event while an afternoon wedding may require a more formal approach with more services offered to guests.
Types Of Food
Many corporate events are best served by creating tables with attractive combinations of easy to eat foods such as appetizers. Weddings often have reception foods and a sit down style dinner for friends and family. More elaborate desserts and confections are usually served at weddings. A Boynton Beach wedding catering menu is going to be different than a birthday party catering menu.
Tables And Amenities
The type of linens, tables, and décor is going to be very different when catering a wedding and business event. There is often more preparation and planning required for a wedding than would be for a party. Caterers can do a better job when they know the exact details of your event. Beautiful centerpieces, specific flower arrangements and more can all be part of your event.
Fun and Casual Versus Formal
BBQ catering services can be fun for a wedding or corporate party. A lot of the difference is setting and presentation. Party caterers are not all created equally. Catering CC can create a BBQ in the Boynton Beach area that your guests will never forget.
Attention To Detail
Catering CC is committed to making sure you are dazzled by the array of delicious food choices for your next event regardless of the occasion. If you have special requests, we will do our best to accommodate your needs. Call and talk to one of our event coordinators today to get started on planning the menu and dining requirements for your guests and coworkers.
Budget
Weddings and business events will likely vary in budget. Planning a big day may mean a certain level of luxury and the accompanying price tag whereas businesses may have a stricter budget. Regardless of the size of a budget, there are many great catering options for your next event.