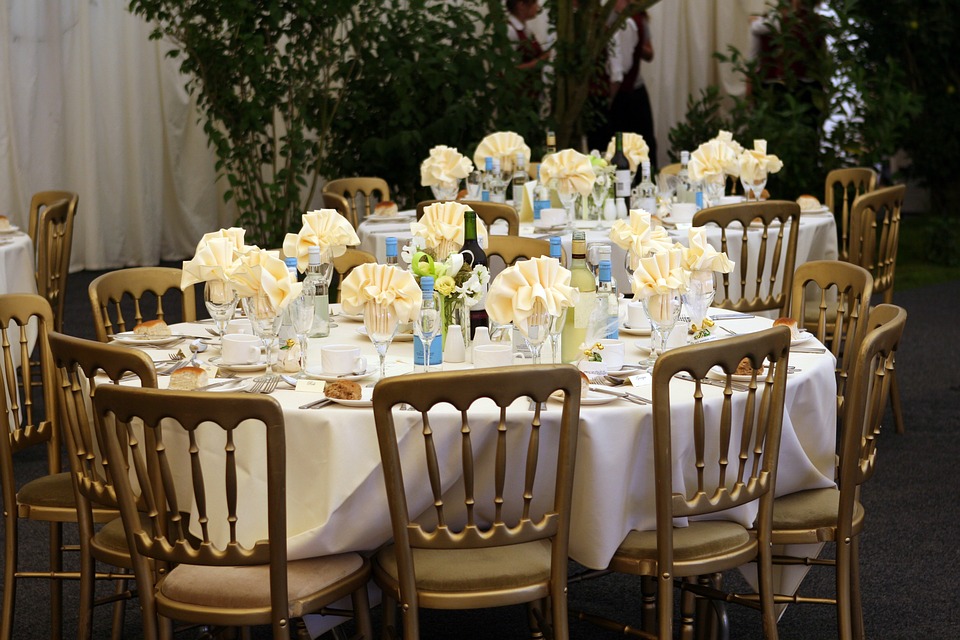 When it comes to wedding receptions, the most important thing is that the guests are provided with the best dining experience. Weddings are usually once in a lifetime event that couples share with their closest friends and families. One of the hardest decisions to make when planning a wedding event is whether to pick the traditional sit down dinner setting or use buffet catering. Both setups have their advantage and disadvantage and this article will break it down for you.
Usually, a professional wedding caterer will take care of this for you. However, it does not hurt to research a bit about this particular component of your wedding in order to have a better perspective on how to deal with it.
A sit down dinner setting usually reflects a more formal experience. If you are looking to provide your guests with a rather lavish, elegant, classy, and formal ambiance, then this particular setting is your best choice. However, bear in mind that this dinner setting is a little more expensive compared to the buffet setting. The cost of sit down dinner usually stems from the fact that this setting requires staff that will serve food and usher the guests. The cost of sit down dinner usually depends on the number of individual plates, which usually translates to the expected number of guests, which you want in your wedding.
On the other hand, a buffet setting is usually more relaxed, casual and laid back. It is also affordable compared to sit down dinner since it does not require a full staff to wait on guests. This kind of dinner setting encourages more socializing amongst the guests. However, a buffet setting usually has a more diverse array of food, compared to a sit down dinner where the couple usually picks the menu.
Both dinner settings are perfectly elegant and tasteful for a wedding. It is just a matter of picking the one that best suits your wedding style.