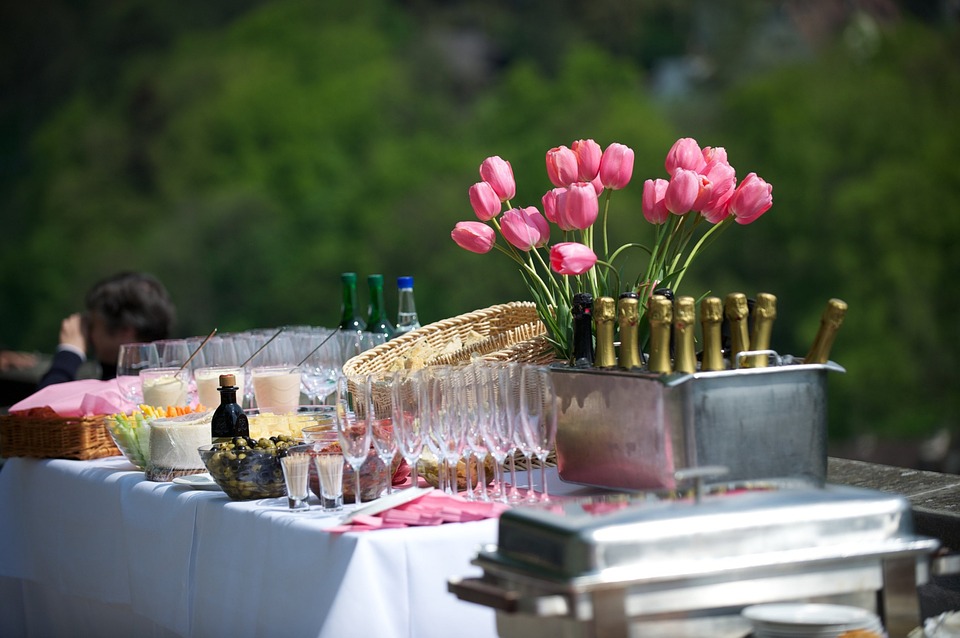 Planning a big event of any kind is always a little stressful on the host. We want everything to go perfectly and our guests to have a great time, so planning in advance is key. Nobody likes surprises on the day of a big event. A question we get a lot is- how far in advance should you book a caterer? The answer varies depending on a couple different factors, but we will try to answer as best as possible.
Booking a Wedding Caterer
Booking a wedding caterer is among one of the most important aspects of a wedding. Because a lot of planning goes into a wedding, you'll want to check this one off your list early- especially due to the fact that your caterer will most likely be helping you with a lot of other aspects of your wedding. People book their wedding caterers up to a year in advance, so don't be embarrassed to call up your caterer of choice with a year left to go until your wedding. You should definitely book no later than 6 months in advance. You don't want somebody else scooping up your favorite caterer on your wedding date, after all. It's a good rule of thumb to book your wedding caterer around the same time that you book your venue.
Booking a Corporate Caterer
Booking corporate catering depends on the amount of people that will be attending the corporate event. We've seen corporate events that host hundreds, and we've seen corporate parties for offices that only have about 10 employees. If your party will be on the larger side, try to book a month or two in advance, but use your best judgement. In some cases, if your party is small, you can call up your caterer that week and they will be happy to accommodate you. Try to stick to at least a week in advance to be safe.
Holiday Catering
Caterers can get busy around the holidays, but the good news is that they usually hire seasonal staff to keep up with the extra business. Here at Catering CC, we accept Thanksgiving catering orders all the way up until November 21st. Keep in mind, holiday catering orders are often drop off orders, so less planning and staff is involved compared to a wedding. If you are looking for a full-service holiday catering package, it's wise to book about a month in advance.
Drop-Off Catering
Drop-off catering for birthday parties, small gatherings, super bowl parties, etc. doesn't usually need to be booked too far in advance. If you book no later than a week in advance, you should be fine.
Catering CC specializes in exceptional catering services to Broward, Palm Beach, and Miami-Dade counties and offers full-service and drop-off catering.