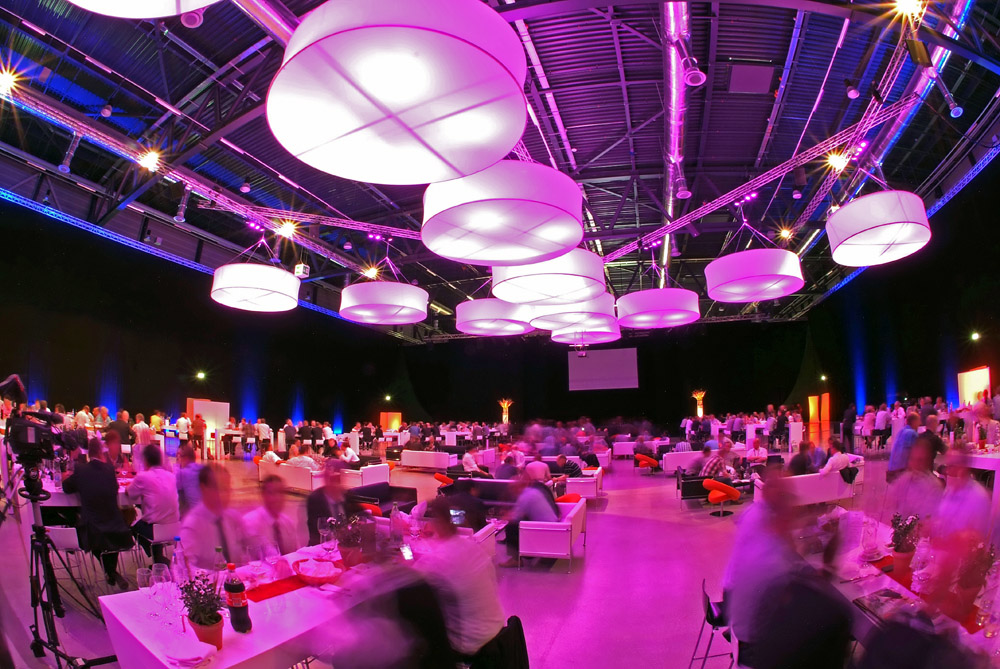 Corporate events have always been a large part of the business world, but they have recently transitioned from their formal, incredibly professional demeanor into experiences for employees to get to know and trust each other more and ultimately, to work better together. There is a range of actual occasions under the umbrella of corporate events, including: seminars and conferences, trade shows, executive retreats, appreciation events, company milestones, board meetings and team building exercises, which are a burgeoning opportunity. Whatever event your company is throwing, Catering CC has some fun and creative ideas for different ways to get your employees to feel a sense of camaraderie and enjoyment.
Team outings are a great way to incite bonding between team members, reduce employee stress and give people the chance to get to know one another outside of the office. Here are a few out-of-the-box suggestions to spice up traditional team events.
Volunteer
Doing something good for others is a great way to feel close to your co-workers. There are a lot of nonprofits and charities that need one-time help and team outings are perfect for this. Think about things like volunteering at a local soup kitchen, helping build a Habitat for Humanity house, or delivering gifts to children's hospitals during the holidays. For extra points, use the skills you and your employees possess to help the charity, such as professional skills like marketing or app development.
Escape Together
Room escape games like Escape the Room, Puzzle Break, AdventureRooms, etc have been an incredibly popular option for team-building events recently. The objective is this: you and your coworkers get "locked" in a room for one hour during which you have to find hidden objects, solve puzzles and figure out clues to locate the key you need to "escape." This may seem juvenile, but it's actually pretty challenging, only 20 percent of players figure out how to escape the room themselves.
Visit a Trampoline Park
Trampoline parks like Sky Zone, Altitude and Urban Air have become prevalent ways for kids to have fun and hang out with friends. But why can't the same be true for adults? With offerings like dodgeball and basketball games (while bouncing!), trampoline parks are a great way for your office to embrace their inner child and have fun getting to know one another.
Learn Something Together
If you want something a little more refined, look no further than a painting or cooking class for your next team outing. Several companies host painting classes by local artists at various bars throughout major cities for painting on canvases, wine glasses or other materials. There are even some classes where the objective is to paint and drink wine! For cooking classes, try Williams Sonoma or other local stores to learn how to make interesting dishes, like french pastries or thai food.
Whatever you decide upon doing for your next team outing, you're all sure to get hungry! Look no further than Catering CC's Corporate Catering Services to satisfy your stomach and budget and continue the team bonding while munching on delicious treats.