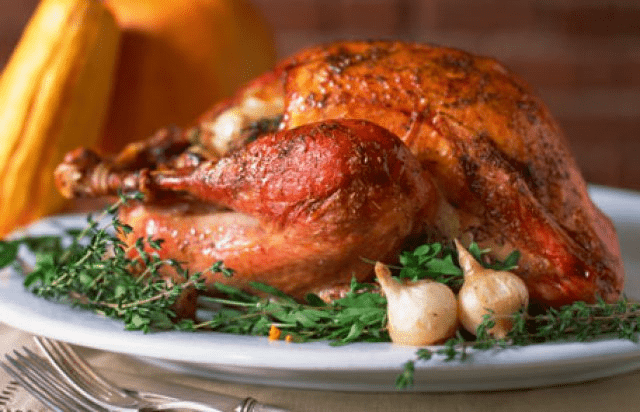 The holidays are great for a lot of reasons- they bring family and friends together, they inspire a generosity that inspires people all year round and everyone gets time off the daily grind (i.e. work and school) to simply enjoy the company of others, relax and have fun. Those reasons are all well and good, but here at Catering CC, our favorite part of the holidays is the food! To be fair, we love food all year round, but the holidays open up a lot of food options not available the rest of the year round. We are able to qualify the calories during this time, because it's full of special occasions. Therefore, the food we eat during this time is extra rich, extra sweet and extra warming. Holiday food feeds the soul. In this blog post, we'll discuss our favorite holiday foods and how we implement holiday cooking in the dishes we make for all your event catering needs.
There are even more holiday dishes than there are holidays in the season. In this blog post, we'll discuss dishes that relate to the three biggest holidays of the season: Christmas, Hanukkah and Kwanzaa, but keep in mind that there are a myriad of other holidays during the winter season, including:Diwali, Ramadan and Chinese New Year.
Regarding Christmas, there are almost too many dishes to count! Fortunately, a list was just compiled by Ranker, which detailed the public's favorite christmas foods, in order. The list went, as follows: christmas cookies, hot chocolate, gingerbread, mashed potatoes, ham turkey, candy canes, eggnog, apple cider, apple pie, roast beef, fudge, various breads and bread rolls, stuffing, pumpkin pie, cranberry sauce, deviled eggs, pecan pie, prime rib roast, green beans, nuts and clementines. Other more traditional offerings include: figgy pudding, mincemeat pie and mulled wine. However you celebrate Christmas and whatever foods happen to be your favorite, Catering CC can help you have a great holiday season by making specialized food for all your seasonal catering needs.
Hanukkah is also a holiday celebrated by a large number of people during the winter months. This jewish holiday is a smorgasbord of flavors, we'll list a few here. Short ribs, blini/salmon, applesauce, potato latkes, brisket, doughnuts, kugel and more. The brisket is especially traditional and most people of the Jewish religion say Hanukkah would not be the same without the traditional brisket dinner. These dinners are often accompanied by an amazing, kosher wine.
Kwanzaa is also a holiday rife with tradition. The holiday is a little less well-known, but rich with culture and traditional dishes. Some of the typical offerings, include: mazao, fruits and veggies that represent a bountiful harvest, muhindi, corn that symbolizes the children of the family and some kind of stew. The table also has traditional decor- kikombe cha umoja (a chalice), zawadi (gifts) and kinara (a candlestick).
Hopefully this blog post helped you to learn a bit more about traditional dishes served during the holiday season. If you're ready to put these words into action, contact Catering CC today for holiday flavors for your next seasonal catered event.