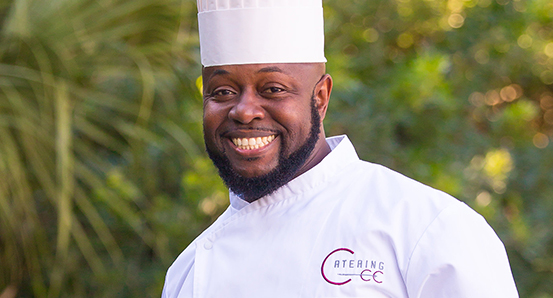 How often do you pick out party catering companies based on reviews or hear about good party caterers by word of mouth? Taking either of these routes is traditional and then once you have been with a service you like, you may be more inclined to stick with them again because you know what they will bring to the table (literally, in this case)! Being able to recognize the traits that make up a great party caterer, so that you can request their services again is important. What exactly are some attributes of an excellent party caterer?

Traits of A Great Party Caterer
Professionalism
A good caterer will be courteous and know the right words to say to all people at the event, especially to you as the client. It's absolutely vital the party caterer is taking the event seriously, whether it's a wedding or birthday party. There should be a manner of professionalism where the party caterer takes their role seriously, gets what needs to be done accomplished, and isn't goofing or slacking off but rather tending to all guests, taking their role seriously.
On Time
An event has a start and end time, so it's necessary for all caterers to be present and ready at the start time. This can require a good party caterer to arrive preferably well before the beginning time. Many exceptional employees often follow the tagline, "10 minutes early is late."
Polite
There is another phrase that goes, "You earn more bees with honey," and this couldn't be truer for when it comes to how to treat guest at a catered affair. An exceptional party caterer will be respectful and decent to all.
Customer Service
Just like having a polite attitude, a great caterer will additionally provide excellent customer service by going out of their way to ask questions and tend to guests. They will truly care, move around, and be there for the guests. The best caterers will be invested in the event and make it a true experience for the client. Anything that the client and their guest needs, the caterer will try to make happen.
Leadership
A truly good caterer will know how to take the lead and give proper direction. The truth is that it can be tough to be a caterer because of how many people that the caterers have to micromanage, so you know you have a good caterer when you see them being able to direct their team of cooks and cleaners effectively. Noticing them do this quickly and efficiently proves that they can do their job and do it well!
These traits of a great party caterer will help you notice if you've got a "keeper" so you don't have to keep shopping around for caterers if you find yourself in need of them for any events in the future!