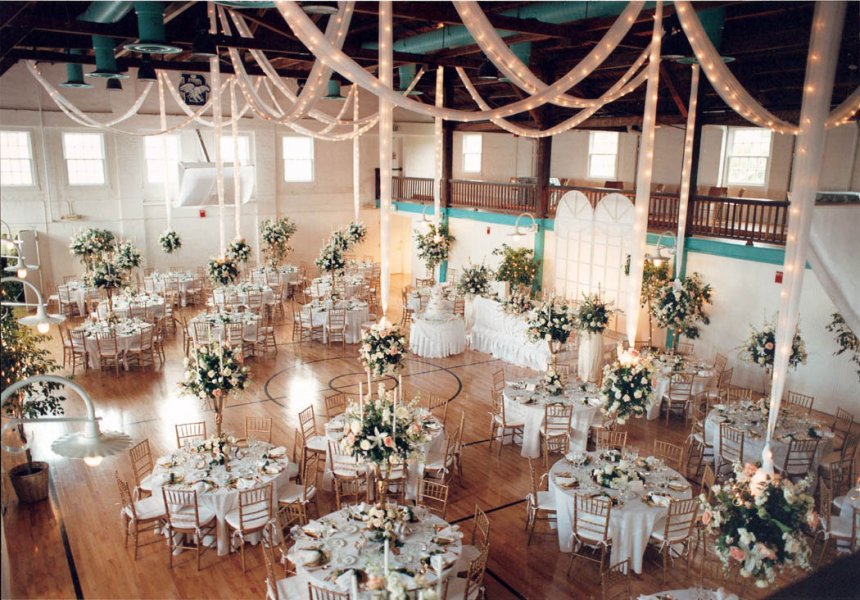 In planning an event, there are so many different factors to take into account that it can be a little overwhelming to do it all alone.  Using different companies to provide the food, decor, staff, flowers, or anything else your event might need is crazy.  It means researching, corresponding with, and contracting with several businesses instead of one, which is time wasted and most likely, money wasted too.  At Catering CC, we offer all of these services and more, so if you trust us to be your caterers, you can now trust us to be your waitstaff, florists, and decorators as well.
Decor/Flowers
The overall look of your event is very important to the way that the event as a whole is perceived by your guests.  Having aided in the planning of events ranging from comfy-casual to black-tie, we have a lot of experience in conveying what type of event you're hosting through the decor and flowers we choose together.  We not only know what's going to look best, but we are able to provide you with the linens, furniture, and flowers that we recommend. 
Staff
Most catering companies offer some type of staff that can serve your guests during your event.  However, in hiring a catering company that does so much more than cooking and serving, the staff you get with us will also be well-versed in the other aspects of event planning.  We also offer on-site, day-of planning help, meaning your event has a greater chance of running smoothly with an experienced staff working with you on all fronts. 
The Proper Paperwork
Running a full service catering company means having the proper insurance and licenses to carry out business.  As we provide bars and bartenders, we are fully liquor licensed.  We are also fully insured, which means that if a venue asks that all of your vendors be insured, you won't have to wait on us to carry on with your planning.
There are so many plates to spin when it comes to planning a successful event, why add more?  By hiring a catering company that does it all, you severely cut down on time wasted searching for good quality companies that know what they're doing.  Additionally, trusting the same company for all of your event needs  means that we can come up with a more cohesive vision for your event together.