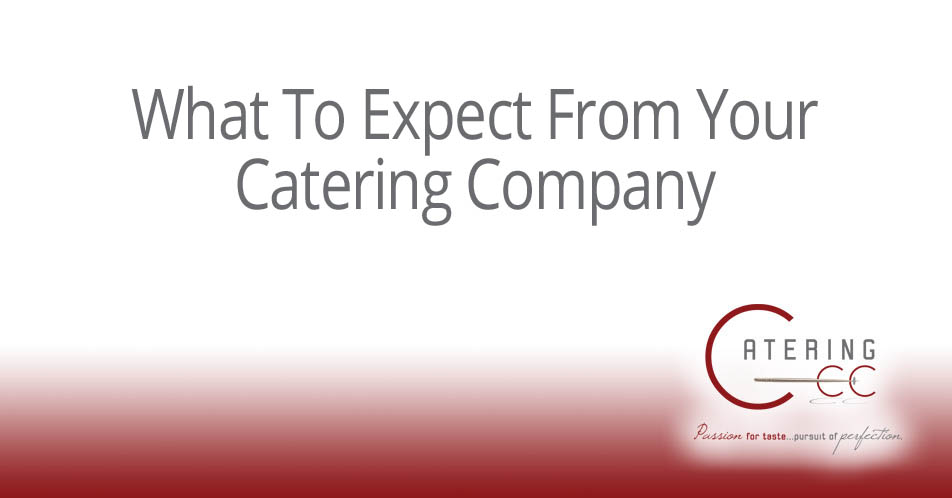 Finding a catering company for a big event is no easy task. There are so many individual elements to consider from cost, to menu, to what's provided by whom and what you need to provide yourself. However with that being said, food is important and with the right catering company, it's also elegant and inevitably delicious. Now, before you start shopping around for a catering company, there are a few questions you want to ask yourself:
How formal do I want my event to be?
Do any of my guests have food allergies?
Are there any "must haves" for the menu?
 What Can Catering Companies Help With?
After you've asked yourself those questions, you want to turn to your catering company with the answers. They'll of course have some more questions to ask you, but that's nothing you need to think of ahead of time. One of the most beneficial aspects of hiring a catering company is that they'll help you plan the menu to make sure it's ideal for both you and your guests. Some of the other benefits of hiring a catering company include:
They can suggest popular food items.
Work around any allergies your guests may have.
Suggest menu items for each course of the meal.
Give your guests multiple food options.
Serve specialty items you may request.
On top of all that, a professional catering service will leave your guests with a memorable dining experience. With Catering CC, this dining experience includes a paramount level of professionalism from table service and drink refills, to answering any questions your guests may have about the dishes being served.
 Catering Services in Florida
If you want your guests for your Florida event to receive exceptional catering service and delicious food, contact us at Catering CC. Whether it's a benefit, fundraiser, wedding, or even an anniversary milestone, we can provide fantastic dishes in a multiple course meal. We'll also make sure to work closely with you to ensure that your event is all that it can be in terms of your guests dining experience.