With incredibly busy and taxing professional and personal lives, it can sometimes feel like there isn't enough time to get the things done that you want. If you have ever been in a situation where you were the sole person in charge of planning an event or social gathering, whether corporate or otherwise, you know how time-consuming and stressful the process can be. There's so much to take into account when planning an event. One of the key aspects though is food and beverage.
Keep The Guests In Mind
No one wants to attend an event that doesn't have the food and beverage outlay extremely well put together. Not only is presentation incredibly important to us here at Catering CC but we take pride in the full experience your guests will enjoy. We want them to savor and find pleasure in every single bite they take of our dishes.  The testimonials on this site speak to the fact that we get it right because we know what we're doing.
Ease Of Options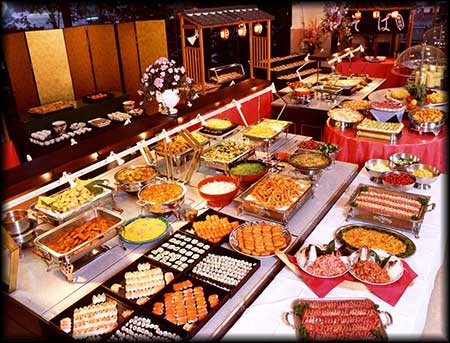 There's no need to stress yourself further by wondering and worry what's on the menu. What if the menu options provided for you and all you had to do pick a couple, and the rest is done for you? What if you wanted to serve a signature cocktail for a themed party but don't know how to mix drinks properly and don't want to be stuck behind the bar all night? Well, that's where we come in, we're a fully staffed catering organization which offers tremendous services and fantastic food to boot.
We provide catering services at:
corporate events
banquets
luncheons
birthday parties
weddings
holiday dinners
We have a station set up, which is perfect for corporate banquets and huge gathering with hundreds of people. We have a wide variety of menu options and will certainly have dishes that everyone at your party will thoroughly enjoy. If you are looking for west palm beach caterers, look no more because we're the superior choice. So let our party caterers help throw your bash!