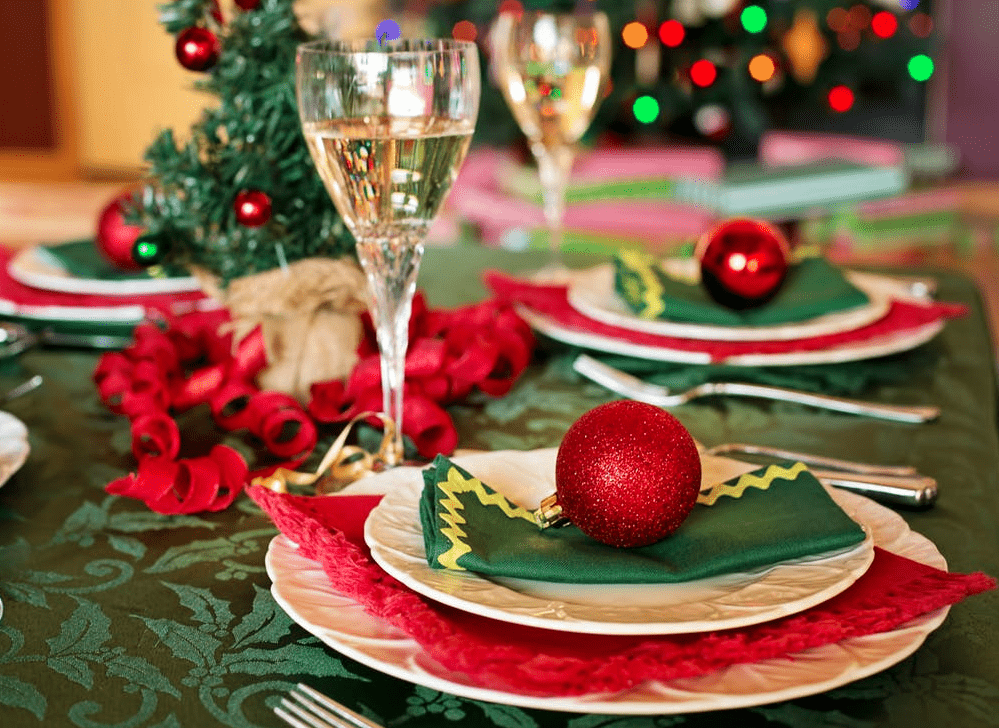 Holiday parties are a lot of fun, but sometimes can completely resemble one another. It's hard to have holiday parties that stand out, but having a unique one is really important. Company holiday parties boost employee moral, family holiday parties lend a feeling of gratitude and connection. With that said, it's really important that you give your all to the holiday party you throw this season. That may sound daunting, but there's really one thing you need to focus on and that's the food. Food is the highlight of any party, but is especially relevant during the holidays. Good thing it's sweater season! Seriously though, make sure your food is on point. Catering CC can make sure your party blows guests out of the water with amazing beverages, appetizers, main dishes and desserts. In order to get you in the planning mood, we've compiled different dish ideas for the best holiday party ever. We'll break down the ideas according to recommendations for beverages, appetizers, main dishes and lastly and most importantly, desserts!
Beverages:
One great idea for a holiday beverage is called the "ginger bell." As the name suggests, the drink features ginger, but it also includes ginger beer and bourbon. It's sure to make you feel toasty on cold nights! Another great drink suggestion for a fun holiday party is the "pumpkin pie martini," which boasts amazing seasonal ingredients such as vanilla vodka, pumpkin spice liqueur, Kahlua, butterscotch schnapps and cream. Lastly, "raspberry hot chocolate" is a great option for a holiday party nightcap. This delicious seasonal beverage is comprised of raspberry liqueur, creme de cacao, hot chocolate and topped with whipped cream and a berry. Voila, you have tasty, seasonal drink options for your holiday party!
Appetizers:
Make sure you don't skip appetizers! These treats set the tone for the culinary portion of the evening, so make sure you give them adequate thought. There are a lot of good ideas for yummy holiday appetizers, including: artichoke/spinach dip, a cheese ball wreath, baked brie, shrimp scampi dip, Italian wedding soup, Swedish meatballs, coconut shrimp, onion dip or toasted ravioli (this one may sound different, but trust us, there's nothing better than toasty cheese). You really can't go wrong with any of the aforementioned seasonal app ideas.
Main Dishes:
No pun intended, this is the meat and potatoes of the holiday party. The main dish is the centerpiece, so make sure it's unforgettable. Obviously, popular options include roasting a turkey or cooking a ham, and those are absolutely great ideas, but may we propose some out of the box ideas? Standing rib roast, pomegranate-braised lamb, stuffed pork breast or a Christmas goose are all delicious, unique ideas! These may seem like big endeavors, which is why you should enlist the help of Catering CC this winter.
Desserts:
Some great dessert ideas include: yule log, ambrosia, rugelach, terrine, Christmas cookies or anything peppermint. This is an absolutely integral part of the party, so make sure you reach out to Catering CC to make all your dessert dreams come true.