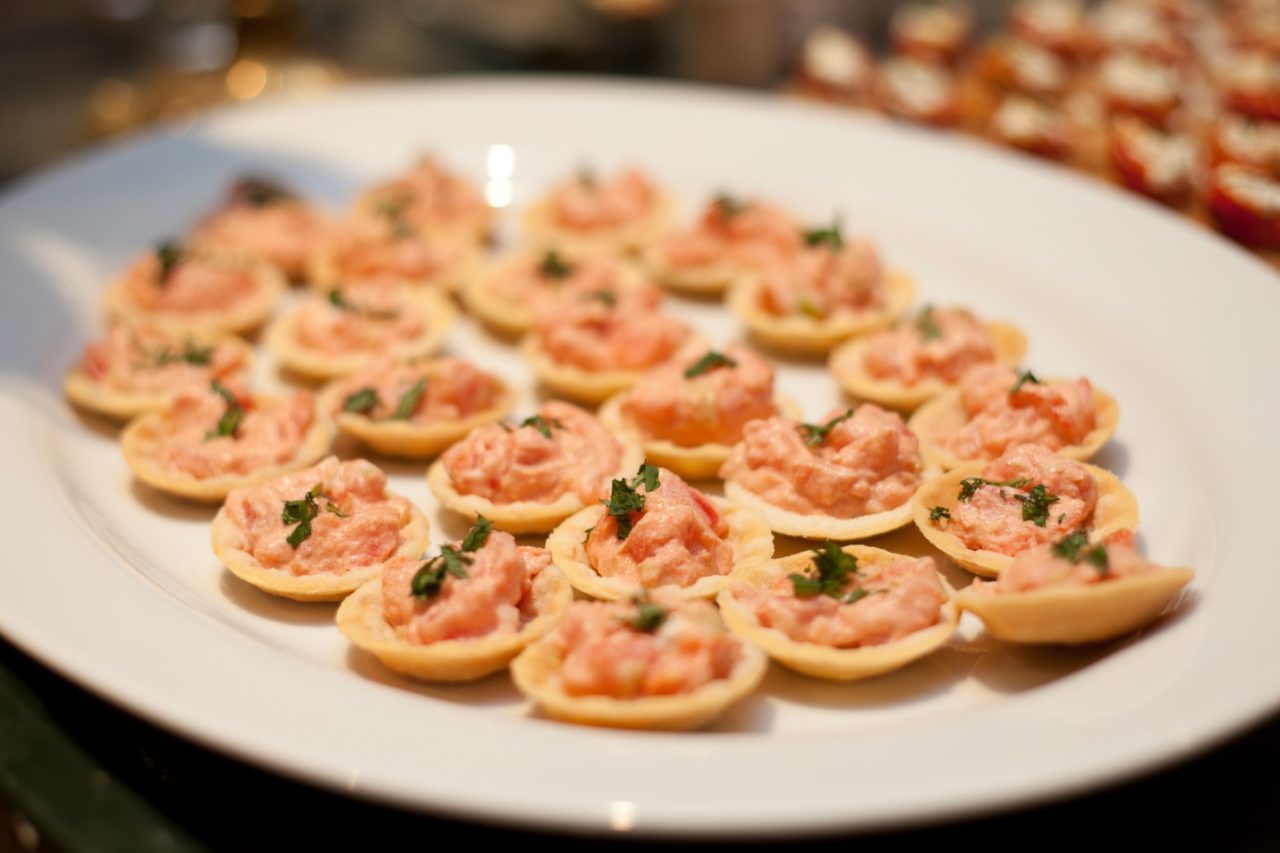 For those that are seeking catering services for a wedding or a corporate event of some kind, one of the first questions to answer is what kind of food is going to be served by the caterers. The chances are that each caterer has a certain kind of food they specialize in. Many caterers in the United States are able to pull off an excellent hamburger or barbecue because the demand is so high, but what are other kinds of food that can be served at a catering event?
 Hors d'oeurves: Party Catering Beginning
Business catering and wedding catering many times call for something special, which is what having the best food catered is going to be. Many event planners like to have hors d'oeuvres at their events, because they are small and make excellent finger food. But many people interested in hosting an event may not be familiar with what hors d'oeuvres are.
Pronounced "Or-Derves"
Many Americans have probably heard the term "hors d'oeuvres" and not had any idea how to go about spelling it. Spelled phonetically it would look like "or-derves." The word is of French origin, and literally means "out of work." But many people are familiar with the small savory dishes that this phrase actually refers to.
Think "Appetizers"
When thinking of hors d'oeuvres, it is best to think of the appetizers or starter plates you may find at a local restaurant. These dishes use the same concept as the hors 'oeuvres did in France. Many times these sample-size food portions will include meat, crackers, some sort of seafood, and maybe even something sweet along with it. A couple of party food ideas include shrimp cocktail or bruschetta with pesto and mozzarella.
The great thing about hors d'oeuvres is that they are very diverse and there can be many different tastes and flavors involved in a spread of hors d'oeuvres. The Spanish have "tapas" and the Swedes have a "smorgasbord", so there are many different varieties of food that can be made available in small portions.
Are Hors d'oeuvres Good for Catering Events?
The hors d'oeuvres, appetizer, and sample-size dish is great for catering events because it allows the guests to try many different menu items. This ensure that everyone find something they like and can enjoy, because there will be many different options available, which is the whole point of having hors d'oeurves to begin with. Wedding catering and party catering can be perfect events for these little dishes, which can be arranged at a table and are occasionally carried around on trays by waiters along with the chardonnay. Hors d'oeuvres also make great conversation food, because they are small and easy to chew!
In South Florida, Catering CC is the premiere catering company and the head chef, Chef Winston, has over 25 years of experience in the catering industry. Chef Winston's culinary education began in his mother's kitchen, and he's ready to bring his wealth of knowledge to making the food at the next event taste fantastic. For more information call Catering CC at 561-704-5217!