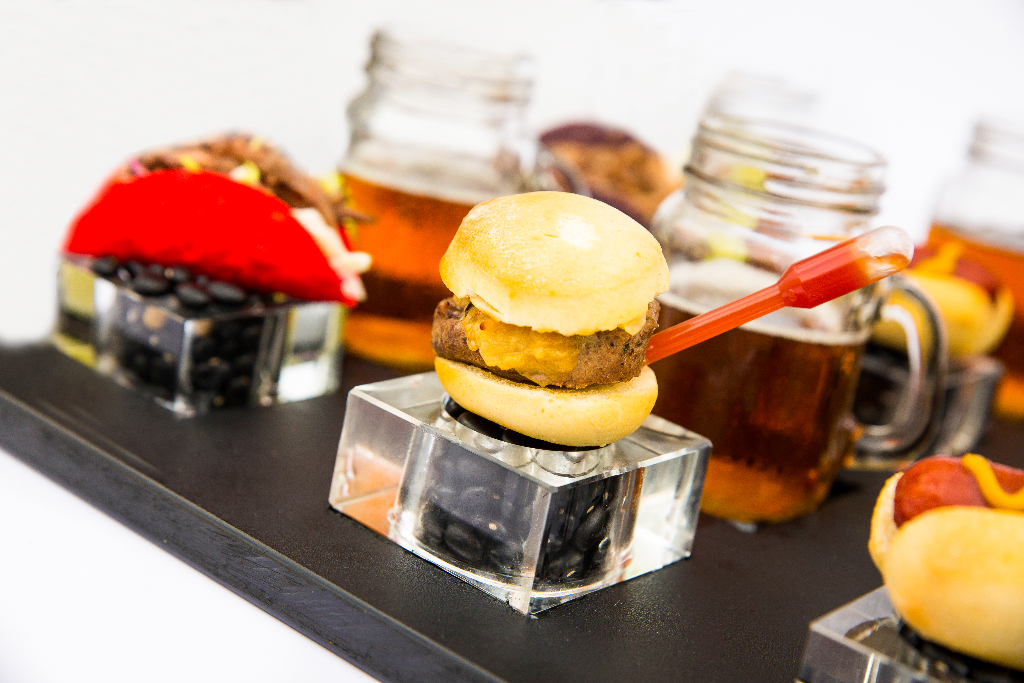 The holiday is finally here! You may be searching near and far for the best holiday party food ideas and still find yourself scrambling all over the place wondering what food is best to serve. Some tasty appetizers and finger foods make fabulous beginnings because they allow for conversation and they are small enough for people to be able to try a bit of every taste.
Holiday Party Food Ideas
Ham and Biscuits
Everybody loves sandwiches, right? The perfect appetizer for a holiday party would include mini ham and biscuit sandwiches. In between the buttered biscuits is chives, dill, parsley, and ham. Turkey can also be replaced for the ham.
Spinach Artichoke Dip
There are so many different recipes that can be made with spinach, but having a good spinach and artichoke dip is a must! Makes sure there is a variety of whole-wheat, sesame, multi-grain, and cheese crackers for dipping purposes to go along with the glorious dip.
Bruschetta
An ideal easy handheld pizza-like appetizer would be bruschetta. The delicious food is composed of fresh crunchy bread with delicious ripe tomatoes splattered on top, just a tablespoon of extra virgin olive oil drizzled over, some pepper, salt, basil, and olive oil.
Jalapeno Poppers
Do you want to spice and liven up the festivities with more holiday party food party ideas? Adding jalapeno poppers to the menu can do just that! These are the ideal spicy and tasty appetizer that can leave your mouth watering for more. The only issue is that you may need to keep some extra water on the table for guests in case they need to cool their mouths off!
Deviled Eggs
What would a party be without deviled eggs? These beginnings are always a professional touch and the protein energizes every guest who grabs one to eat! Deviled eggs look fancy and taste great with mayonnaise, mustard, and a pinch of paprika, salt, and pepper to taste.
Bacon-wrapped Asparagus
This delicious food is a real treat. What is better than a food being crunchy and crispy on the outside but then a little bit softer and with nutritious value on the inside? These are simple, but a great food worth having at your holiday party!
These appetizers and tastes are great recommendations for a holiday party. If you find yourself still unsure about what to do at your holiday party and can't decide on party food ideas, then consider turning to a party caterer! It's not too late to request catering. A caterer can help provide you with meals for the holidays. Contact Catering CC today.