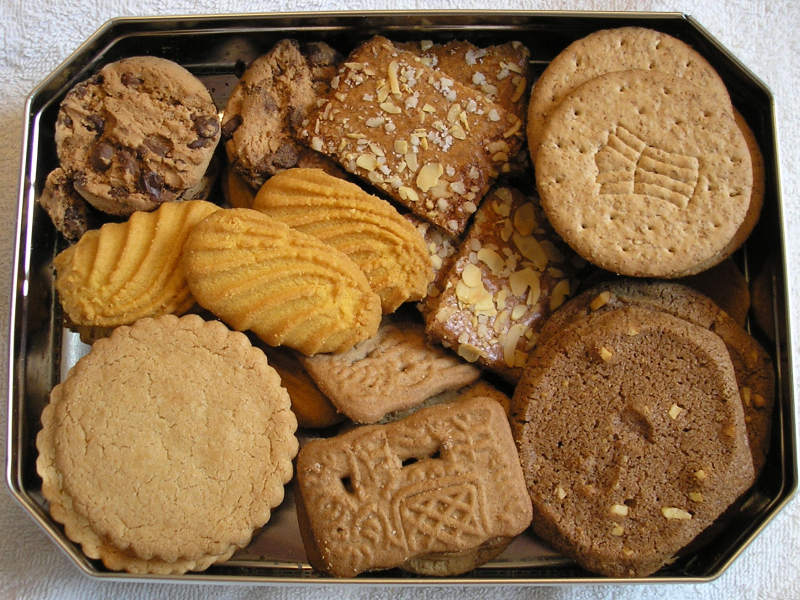 Depending on the catering event and location, there could be opportunities for caterers or those hosting an event to have cookies. Cookies are a staple desert in the United States as well as around the world. Cookies are exciting because there are so many kinds and so many opportunities for caterers to be creative with the kinds of desserts they use for weddings and for other party catering events.
Cookies for Party Catering
Chocolate Chip
Chocolate chip cookies are one of the most popular cookies in the world. Especially when homemade, chocolate chip cookies are able to steal the show at whatever venue they are served at. There are different varieties of chocolate chip cookies available for those who are interested, but to be a chocolate chip cookie, a cookie would need chocolate chips as the main ingredient. Ruth Graves Wakefield, owner of the Toll House Inn in Whitman, Massachusetts is the person who invented the chocolate chip cookie.
Ice Cream Sandwiches
Homemade ice cream sandwich cookies are delicious and great for the warmer months of summer. When catering an event in the summer time a great place to start is with chocolate batter that is baked to solidify the outside parts of the sandwich. Then vanilla ice cream can be used to be the center part of the ice cream sandwich that makes the whole thing come together. Chocolate chip batter can also be used for events that have fans of a chocolate chip cookie.
Pumpkin Spice Cookies
Great for the fall, pumpkin spice cookies are perfect for wedding catering events or other times when there is a need for something delicious. Some wedding or graduation events that take place in the fall may also include pumpkin bread or pumpkin spice cake, all of which are delicious options for events taking place during the fall.
Gingersnap Cookies
Gingersnap cookies are one of the favorites of many party caterers. They have a unique, spicy taste that comes from the ginger root, which has many uses in the world of spices. Gingersnap cookies are a favorite for those who enjoy spicier treats, and they can very popular at business catering events or special luncheons because they go great as a post-meal snack.
Catering CC is one of the premiere catering services for weddings and events in South Florida. Palm Beach County is home to many great venues that have events such as bar mitzvahs, weddings, and graduations. Every event needs great food (some even need cookies) and the best way to go about providing great food and service for someone is to go with a caterer that is experienced and can provide a wide selection of food that is going to please all that are in attendance! Get in touch with the leading party catering company Catering CC at 561-704-5217!