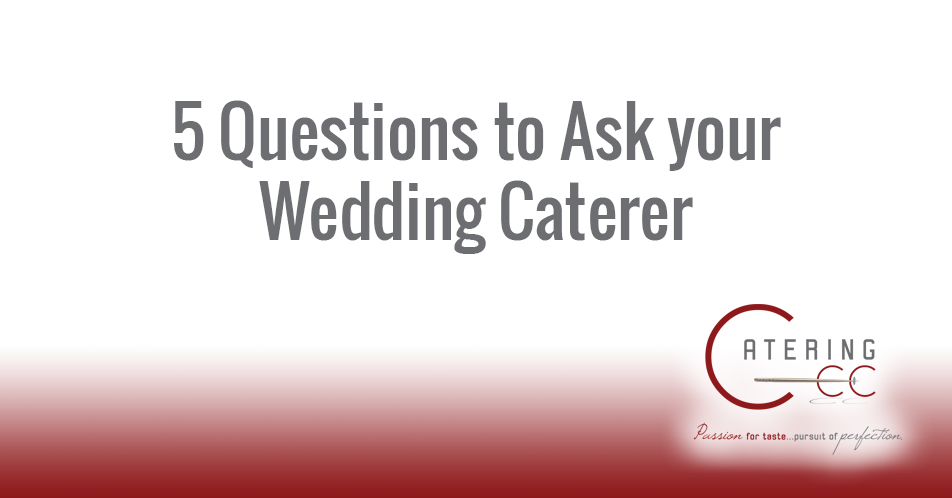 Choosing your wedding venue if you live in South Florida is relatively easy, regardless of whether you want it to be indoor or outdoor, every location is beautiful, so you really can't go wrong. However, you know where you can go wrong? With the catering, choosing a catering company for your wedding is a big deal, and you'll most likely be spending more of your budget on food than anything else.
One of the most important things to consider when choosing a catering company for your wedding is the bridal party and their needs. Now, we're not telling you to accommodate every picky eater because that's not realistic and after all, you're catering your own wedding, but if there are any allergies, that's something you want to pay attention to. For example, if the groom is diabetic and on a strict diet, that's something you'll want to talk to the caterer about.
5 Questions to Ask A Wedding Caterer
Work with your wedding caterer by asking specific questions. They are there to help cater to your needs – literally!
Do you provide sample menus?
What's your price range?
Can we schedule a food tasting prior to the wedding?
Is a wait staff provided as well as table settings?
Will the food be buffet style or pre-plated?
Now, when you're shopping around for a South Florida catering company, you may come up with several more questions, which is perfectly normal. The food is a big deal, especially with the open bar you'll most likely have, so you should have everything on your checklist checked off. When it comes to the alcohol at the reception, ask the caterer if that's something they can provide or if you want to handle it on your own, just let them know.
The best thing you can do when shopping around for reliable catering companies is to keep an open line of communication. You'll want to make sure the company you choose to cater your wedding gives you a direct contact in case either you or they run into any problems along the road.
Looking for a Catering Service in South Florida?
If you're planning your wedding and haven't landed on a catering company yet, give us a call at Catering CC. One of our representatives can answer any questions you have and we're more than happy to give you all the information you need, as well as some extra info just to help ease your nerves. If you want to schedule our services, we guarantee that your taste buds and guests will thank you.