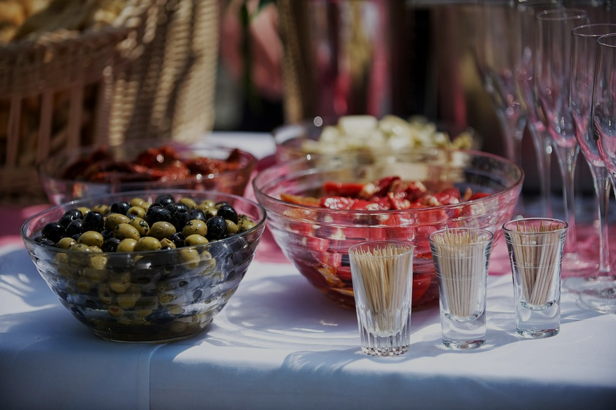 Finding someone to prepare the food for an event is no easy task. An individual with experience who can also provide a variety of different choices to select from is one of the most important traits to have in a caterer. Caterers work according to the wants and needs of people who are putting on weddings, parties, and other fun events, so finding a caterer who is committed to satisfying their customers is also one of most important qualities to keep in mind when searching for a caterer.
Looking into a person's catering background can be a good place to start when the search for a party caterer has been narrowed down for an event. Former clients of a great caterer will be satisfied with their services and shouldn't have forgotten how the caterer was able to help out with the catering event.
4 Ways to Find A Caterer
Look for Diversity
It's important to find a caterer with a diverse range of skills. Many chefs have a particular area they specialize in and are more proficient at. A person who is catering for a party, on the other hand, needs to have a wide range and understanding of display, styles, and food that they are capable of preparing because of the different events they serve.
Consider A Specialty
Many caterers may be capable of putting together the food for a big party or a corporate event. But a good rule of thumb is to look for a caterer that specializes in events that they are certain will happen. A future bride is more than likely to want a caterer who has experience with catering weddings.
Read the Reviews
These days there are many review sites available on the web where companies have been reviewed by previous customers. Quality caterers will have accumulated a successful history of work over time that has earned them many positive reviews from previous clients whose weddings or parties they have catered. Quality catering companies, like Catering CC, receive high ratings from those who have previously used their services.
Give a Call and Get a Quote
Everyone has a different budget when it comes to the event they are trying to plan. Looking into the catering side of an event is one piece of the budget that an entire event has to put together. The best way to go about finding the right caterer is to go ahead and give them a call and request a quote. That way, event planners are able to plan accordingly and factor in the catering service when putting together their budget.
Catering CC is the go-to caterer in South Florida, servicing Boca Raton, Boynton Beach, Lake Worth, and Delray Beach. Going to the caterer with the cuisine to satisfy guests and leave everyone full and happy is the best bet for those who are looking to set up an event. Catering CC offers catering services for weddings, parties, and corporate events, and offers a variety of different menu options. To get started with Catering CC, give them a call today at 561-704-5217!